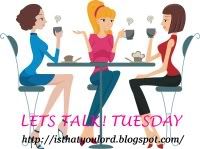 Ok, time to ramble about some random things...
1. Dan and I took our nearly 11 month old "puppy", Bentley to the vet yesterday to get weighed. He weighs 63 lbs. And he is very active and strong, need I say more? lol
2. Today was a fun morning with Dan, we went to a few nurseries, bought a rhododendron and two small ornamental Chinese Maple trees, they are called Red Dragon.
3. Why does it seem the older I get the smaller the print is in the phone book?
4. Called about a children's Moonwalk rental for our family reunion coming up in August. I was told I could rent a mechanical bull, $700 for 4 hours. I don't think so! lol
5. Why is it I do not like the taste of coffee, but I love the smell of coffee and I love to eat chocolate covered coffee beans?
6. I am 51 years old and I just learned today while watching the animal channel that chimpanzees can't swim.
7. Sometimes we have to love people from a distance.
8. I love quiet moments with God and loud moments with God.
Happy Tuesday
xoxo