Happy Tuesday!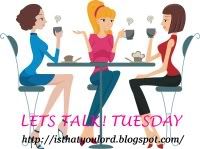 Some random things from me this week....
1. The weather is beautiful today, sunny and temps in the 70's.
2. I love to read and have too many books started at one time!
3. Filled the bird feeders this morning, which I know will be empty again by mid afternoon.
4. Praying for everyone who is affected by the horrible tornadoes in our area this past weekend..so sad.
5. Missing my hubby Dan today he had to work a 12 hour shift.
6. I am enjoying working on my blog(s) again, thank you dear friend Judy!
7. We are now into the Mayfly/Junebug season..icky bugs.
8. Love planting flowers and gardening, even if it ruins my fingernails...I don't like wearing gardening gloves. :-)
9. Missing Mackinac Island.
10. Love my kids and grandkids..they are all so awesome!
Also asking for prayers for baby Tabitha, she and her family are very precious to us. Tabitha is less then 2 weeks old and she is having open heart surgery early tomorrow morning.
If you would like to know more, please contact me by email or private message on facebook.
Be blessed!
xoxo