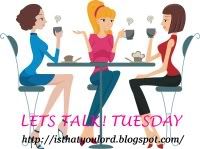 I didn't get around to posting yesterday, but still wanted to do Let's Talk! Tuesday.
A few things to talk/ramble about...
2. Went shopping for a gazebo and yes we came home with one! Dan and my nephew David are going to put it up today. We didn't get the clock that they show in the pic.
3. This Saturday, July 3 is our little town's 4th of July celebration. There are fireworks over the lake at dark. During the day there are vendors in town and city-wide garage sales. It is a very busy, fun day. We always invite family and friends over to spend the day/evening and hang out with us. This is year will be especially fun because Dan doesn't have to work that night and he is planning a huge cookout!
4. I am thinking about and getting excited about VBS at our church, the last week of July! I am teaching pre-primary age. The theme this year is..
The Egypt File~Decoding the Mystery of LIFE
Well, I better say bye for now. Lots to get done around here!
God bless you!
xoxo