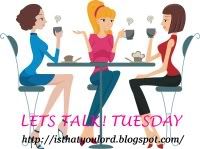 Happy Tuesday..posting this kind of late in the day, but it's still Tuesday. :-)
1. Today is my Dad's 75th birthday! Happy Birthday Dad!
2. Dan and I took Dad and Mom out for a birthday celebration lunch. We had a lot of fun and the food was delicious. I took some pics but don't have them uploaded to the computer yet.
3. We placed a "birthday greeting" ad in our local newspaper today for Dad, so cool!
4. Can't believe it is the middle of July already! This summer is just sailing by...and no this is not our sailboat. ;-)
5. I found a recipe online that I just have to try soon..Swedish Chocolate Balls. When I do make them, I will certainly let you all know how they turn out.
6. I have been hearing, learning, studying a lot lately on Grace..God's Grace.
Grace~unmerited favor!
Grace~God's empowerment!
SO thankful that we have this through Jesus!
7. Trying to get used to my new cellphone, texting with a keyboard. I am so slow now! lol
8. Will get my new glasses next week..progressive bifocals!! I have had reading glasses for years. I knew my eyes were getting worse and recently I have been squinting a lot trying to watch tv, etc.
9. Why have I been so hungry for Twix Bars lately? Haven't had them in years. SO...I ate one yesterday and one the day before..yum.
10. Wow! Made it to 10!!
I think I hear some thunder in the distance..hope we get a nice, non-damaging thunderstorm!
Be blessed everyone!
xoxo